COMPANY "TRIGERS" LTD
"TRIGERS" LTD is one of the leading companies in the wholesale of screws, construction fasteners, construction auxiliary materials and tools. As well the company has five retail Shops in Latvia – Valmiera, Cesis, Liepaja and two in Riga.
"TRIGERS" LTD has one of the widest ranges of products that other companies can provide you - Screws and construction fasteners, tools, car service equipment, car and industrial chemicals, aerosols, labor protection, cutting discs, grinding wheels, various abrasive materials and much more.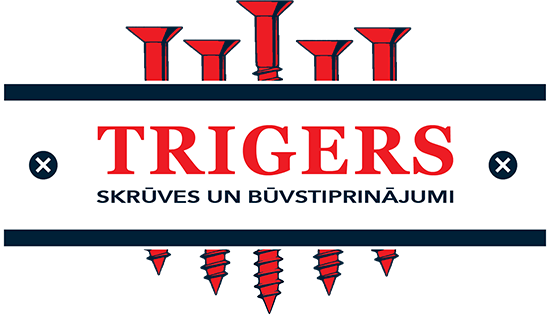 Wide range with everything you need - Screws, Nails, Anchors, Dowels, Ventilation, Forgings, Rivets, Drills, Abrasives, Metric fasteners, and Stainless-steel fasteners.
The main value of the company is the customer - so we do everything to meet the wishes of customers by providing them with the highest quality service and fast delivery, as well as the widest range of goods.

Company is the official distributor of FORCH in Latvia.
Chemical anchors CELO
Heavy-duty chemical anchors combined with experienced technical support.
From our injection mortar systems, ResiFIX, to the anchor stud VA, CELO provides a wide range of chemical anchors to enable all types of heavy duty installations.
Check our large variety of chemical fastening systems, especially ResiTHERM, our innovative installation system in insulated hollow bricks. Contact us for assistance.